MacKenzie Contracting Selects Elan Hilaire as Project Manager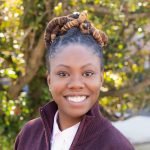 MacKenzie Contracting Company, LLC, a full-service general contracting and construction management firm serving the Mid-Atlantic region, has selected Elan Hilaire as Project Manager. Formerly Vice President, Facilities Manager for Howard Bank, Hilaire brings more than ten years of construction management, commercial real estate and related business experience to this new position and will work from the company's headquarters in Lutherville, Maryland.
Hilaire will collaborate with team members, subcontractors and suppliers to maximize business opportunities, problem-solve and deliver best-in-class construction management services to its customers spanning multiple industries.   Her day-to-day responsibilities will include estimating, scheduling, maintaining budgets and project oversight and client relations.
Hilaire has spent past 10 years managing facilities and projects within various industries including the financial, retail and healthcare sectors. While working with Howard Bank, she developed project objectives, oversaw the facility operations of the bank and its employees, enforced procedures and regulations to maintain a safe and clean working environment and developed preventative maintenance programs.
Hilaire earned a Bachelor of Science degree in Planning and Management from the University of Southern California and is a licensed contractor in the State of Maryland.
"Elan brings tremendous knowledge in construction management principles to this important position and, combined with her poise, enthusiasm and polished communication skills, believe she will contribute greatly to our team and add value to our suite of services," stated Marty Copsey, President and COO of MacKenzie Contracting.
Established in 1988, MacKenzie Contracting Company, LLC is an award-winning, full-service general contracting and construction management firm offering a full range of pre-construction, general contracting, ground-up construction, renovations, and project management assistance. Large enough to manage any size job, yet small enough to provide personalized attention, MacKenzie Contracting's extensive experience spans an array of industries including healthcare, retail, general business, senior living, defense, and manufacturing for local and national clients throughout the Mid-Atlantic region. The team emphasizes control over schedule and craftsmanship with a primary mission to deliver consistently superior services in the most cost-effective way possible. For additional information on MacKenzie Contracting, please visit www.mackenziecontracting.com.
MacKenzie Contracting Company, LLC, is the general contracting and construction management arm of The MacKenzie Companies, which operates six full-service divisions addressing all real estate asset classes including MacKenzie Commercial Real Estate Services, LLC, MacKenzie Management Company, LLC,  MacKenzie Capital, LLC, MacKenzie Investment Group and Datastory Consulting. The company provides customized real estate solutions for institutional owners, investors, private companies and individuals. For additional information, visit www.mackenziecommercial.com