Founded by Clark F. MacKenzie in 1968 as MacKenzie & Associates, Inc. ("MacKenzie"), our firm has grown to encompass seven firms and more than 225 experienced real estate professionals. Built on a simple idea that if you do good work, your community will grow, the MacKenzie family has steadily assembled a platform of services to meet the needs of our clients. Our thirst for innovation coupled with a commitment to our business partners has cemented our reputation for providing industry leading analysis based in both data and real-time market expertise.
In the early days, I was building an appraisal business when I caught sight of a building for sale on York Road in old Cockeysville. It was a small and quaint bank building with intriguing architecture. That became my first building purchase, and I was hooked. Property ownership quickly evolved to include virtually all aspects of real estate, including development and property management, construction and financing; and later on, demographics and mapping…everything necessary to maintain the value of the properties that fell under the MacKenzie umbrella.
And while my role is less visible than it once was, real estate will always be in my blood and I make it a point to stay involved in the growth and success of The MacKenzie Companies.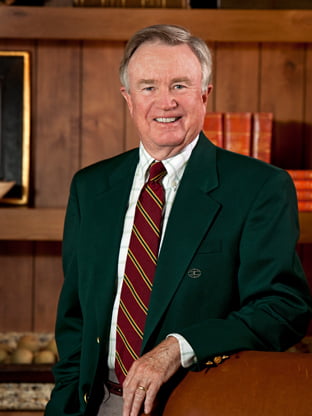 There's a reason companies come to us, stay with us; our client is our first priority. Always. Let us earn your trust. You'll be glad we did.