Healthy Paranoia: Enjoy the Good Times but Move Forward with Caution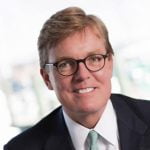 My friend, Mike Gill, Secretary of Business and Economic Development for Maryland has a saying, "It's good to practice healthy paranoia." This is currently the practice of many professionals in our industry. Although things are going pretty well right now with strong demand, we have seen in the past that this is a fragile recovery and we need to be keenly aware of any shifts in the market, no matter how seemingly minute.
Preliminary findings from our in-depth market report for the Baltimore Metropolitan Statistical Area (MSA) are suggesting three basic trends: (1) increasing yet deceiving numbers, (2) improved activity and demand yet stable rental rates, and (3) a flight to quality movement.
Overall, initial numbers for the area are revealing only slight increases among vacancy rates which can be mostly attributed to the delivery of long awaited new product. These new deliveries will inevitably inflate vacancy rates while we wait for absorption numbers to catch-up and return to healthy, positive amounts. This will be the case particularly in Annapolis where three buildings on Harry S. Truman Parkway totaling 123,170 square feet of new inventory was added to the submarket. This will also be the future situation for Columbia as the revitalization of the Downtown area starts to deliver. Currently, Columbia is reporting vacancy as low as 8.74%.
Current rental rates are also remaining stable despite consistent activity, proving to still be a tenants' market in most submarkets. At the same time, this serves as a confirmation that reported increases in economic activity is starting to trickle down to the CRE industry.
Flight to quality can be expected with any real estate cycle when rents are stagnate or decrease. Tenants of lower class buildings will migrate to higher class and quality spaces. With new efficiencies in space planning and the small delta in cost per square foot, typically these moves are "expense neutral" while providing an improved working environment. We will see this primarily in the City Center submarket this quarter where vacancies for Class B and A buildings are reporting increases resulting in 28% and 23% vacancy respectively, while B+ and A+ are showing decreases in vacancy at 13% and 5% respectively.

Additional highlights include:
Columbia numbers are proving that the planned activity for the Downtown area is driving continued interest to possibly record numbers.
The Route 2 Corridor in Anne Arundel County, often an overlooked area, is proving to be a possibility this quarter with initial rates showing the area making a comeback as an attractive option for tenants.
National Business Park near Ft. Meade continues to drive activity for the BWI submarket while portions such as Airport Square struggle despite proximity to the airport and 295.West Nursery Road and Elkridge Landing Road also remain challenged and are considered "tenant deserts."
Baltimore City continues to see trends of interest in mixed-use type projects outside of the City Center core, especially among young start-up/incubator type tenants that want to avoid Pratt Street congestion and the increasing parking rates.
Towson continues to show signs of recovery with the retail and housing markets leading the way; however, the office leasing market is still a hit and miss market with existing tenants moving from one building to the next depending on the most aggressive lease terms and conditions. We call this "shuffling the deck."
Each quarter, MacKenzie's Research team executes an in-depth procedure to collect, analyze, and distribute data on the state of the commercial real estate market within the boundaries of the Baltimore Metropolitan Statistical Area. Our full report will be available online by July 1, 2015.