Downtown's Residential Boom and the Retail Ripple Effect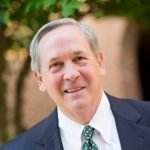 Baltimore's Downtown area represents the city's fastest growing neighborhood in terms of population. The consequence of Downtown's explosive residential growth is far-reaching, as this influx of "human capital" is of tremendous benefit to employers seeking talented, young professionals who want to work and play where they live. Of course with this significant residential growth follows new retail development, which is a further means of energizing the city's Downtown neighborhoods.
Presently, there are 3,366 new, market-rate rental apartments that have been recently completed, or are under construction, within a one-mile radius of the corner of Pratt and Light Streets. Samplings of recently delivered projects include 114 E. Lexington Street, 301 N. Charles Street, and 520 Park Avenue which in total added 370 units. Projects such as 10 N. Calvert Street (188 units), 10 Light Street (420 units), and 26 S. Calvert Street (167 units) are scheduled to complete this year. In addition, there are 3,470 more units in the planning/pre-development stage within the same one-mile radius. This phenomenon, which has been taking place since 2007, is occurring within older, Class B and Class C office buildings and obsolete industrial structures that developers are converting into high-end residential communities among Downtown Baltimore's core. Baltimore now ranks ninth in the country in downtown residential population (41,606 people), which is only about 3,500 people behind Washington, DC (44,120 people)*
Enter retail. In addition to hot retail neighborhoods like Harbor East, Baltimore's center-city landscape is seeing an increased entry of retail offerings. From high-end brands and one-of-a-kind boutiques, and quick-serve dining options to supermarket offerings including the most recent addition, Street's Market & Cafe, a popular Washington urban grocery store that has opened at Charles Center, retailers are taking notice of the area. Multiple regional and national brands are making their first entry to the Downtown market; Chick-Fil-A and Shake Shack, both fronting Pratt Street, and Planet Fitness opened at the Bank of America Center (intersection of Charles & Lombard). Others are expanding or developing spaces such as Starbucks in Harbor East and CVS at 400 E. Pratt Street. Also, the State's leading sports equipment and apparel juggernaut has recently announced it will opening an Under Armour Performance Center powered by FX Studio at 10 Light Street in Charles Center. This list of retailers is only expected to grow as the residential population of Downtown Baltimore's center city continues to expand in quantum leaps.
Click here to view MacKenzie's 3rd Quarter 2015 Retail Report.