Joe Mekulski Joins MacKenzie Retail, LLC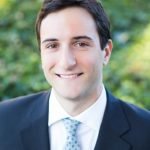 MacKenzie Retail, LLC is pleased to announce that Joe Mekulski has joined their team as a Real Estate Advisor. Joe will be working alongside industry veterans, Senior Vice President/Principal John Harrington and Senior Vice President/Principal John Schultz. As a Real Estate Advisor, Joe will support regional and national accounts specializing in the sale and leasing of retail space, provide clients necessary market analysis and updates, and support business development efforts of those represented.
"We are pleased that Joe chose to join the MacKenzie team; his enthusiasm and drive to enter a competitive industry are traits we look for in the next generation of MacKenzie agents," stated John Schultz.
Prior to joining MacKenzie, Joe worked for leading investment firm, Morgan Stanley, supporting various global derivative trading desks. While attending the University of Colorado where he received a Bachelor's Degree in Economics, he worked for a mutual and hedge funds servicing company. A Baltimore native, Joe is a graduate of Loyola Blakefield.
"As we continue to grow our presence throughout the State and in continuing our commitment to providing premier advisory services, we build our teams accordingly with the talent and mindset necessary to foster the success of those we represent," stated J. Scott Wimbrow, SIOR, President of MacKenzie Commercial Real Estate Services, LLC. "I am excited to have Joe join our team and look forward to working with him."
To reach Joe Mekulski, please contact him directly at 410-494-4855 or email, jmekulski@mackenziecommercial.com. For more information on MacKenzie, please visit www.mackenziecommercial.com.
###
MacKenzie Ventures, LLC (MacKenzie) possesses the multi-disciplined team necessary to excel in Maryland's corporate real estate community. Comprising seven firms, MacKenzie provides clients a competitive, full service platform of offerings in leasing, sales, investment sales, tenant and landlord advisory services, corporate and business consulting, commercial and residential development, general construction, property and asset management, debt and equity capital placement, and market research. With more than 150 employees and offices in Annapolis, Baltimore, Bel Air, Columbia, and Lutherville, Maryland, MacKenzie is one of the largest full service commercial real estate firms in the Mid-Atlantic. Please visit www.mackenziecommercial.com for more information.