Trish Farrell Elected to CRTC Board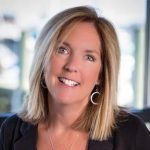 MacKenzie Commercial Real Estate Services, LLC is proud to announce that Vice President Trish Farrell has been elected to the Board of Directors for the Chesapeake Regional Tech Council (CRTC). Based in Annapolis, the CRTC is an industry organization dedicated to supporting and enriching the region's technology industry.
"It is an honor to be elected to the board of CRTC," stated Trish Farrell. "I look forward to working with the group and helping to build both membership and relationships that will ultimately help our region's technology sector flourish."
With more than 20 years' experience, Trish specializes in the sale and leasing of commercial real estate in the Baltimore Washington Corridor, representing local, regional, and national firms. Her extensive background includes a thorough understanding of both the landlord and tenant perspectives and the economic realities that affect their business needs, decisions, and bottom line. An active member of the community, Trish is involved in various service and professional organizations including Launch Annapolis, whose mission is closely aligned with the CRTC, fostering the regions entrepreneurial ecosystem of innovation and small business success.
"Trish's strong presence in the tech community and unique ability to help companies grow is a tremendous asset to the CRTC," stated Jason Silva, CRTC's President of the Board of Directors. "Trish is a dynamic business woman and will help the CRTC continue to drive business to member companies throughout the entire Mid-Atlantic region," added Tami Howie, CRTC's Executive Director.
Trish is a senior member of MacKenzie's Annapolis team that currently represents more than 1.4 million square feet of space within the Baltimore-Washington-Annapolis Corridor. Trish and her team also provide advisory services to users which span local, regional, and national organizations within industries such as technology, healthcare, education, service-oriented firms, and more.
"Trish's appointment is a testament to her commitment to her community and clients," stated Scott Wimbrow, President of MacKenzie Commercial Real Estate Services, LLC. "We are excited for her and this opportunity and look forward to providing continued support to the CRTC."
###
MacKenzie Ventures, LLC (MacKenzie) possesses the multi-disciplined team necessary to excel in Maryland's corporate real estate community. Comprising seven firms, MacKenzie provides clients a competitive, full service platform of offerings in leasing, sales, investment sales, tenant and landlord advisory services, corporate and business consulting, commercial and residential development, general construction, property and asset management, debt and equity capital placement, and market research. With more than 150 employees and offices in Annapolis, Baltimore, Bel Air, Columbia, and Lutherville, Maryland, MacKenzie is one of the largest full service commercial real estate firms in the Mid-Atlantic. Please visit www.mackenziecommercial.com for more information.
About Chesapeake Regional Tech Council. The CRTC is a member-driven catalyst organization supporting technology entrepreneurship, technology commercialization, and successful business growth through promoting, connecting and informing our members and shaping and strengthening the business fabric that defines the Chesapeake Region. The CRTC strives to be a premier resource for growing technology-based businesses in the Baltimore-Annapolis-Washington region. More than 300 prospering businesses are members of the council and we invite you to participate. For more information on CRTC, please contact Christina Royle at 410.630.8200 or christina@chesapeaketech.org.