Primo Hoagies Opening Tomorrow in Columbia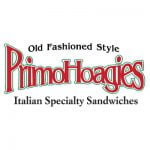 MacKenzie Retail, LLC is pleased to announce that a Philadelphia-based Primo Hoagies, old fashioned style Italian specialty sandwiches, will be celebrating its grand opening in Columbia on Tuesday March 1, 2016. The brand signed a lease in January for the 2,055 square foot store at Dobbin Center Plaza, 6476 Dobbin Center Way, Columbia, Maryland. This is the first Baltimore Metro location for Primo and third in Maryland joining those in Ocean City and Salisbury. MacKenzie Real Estate Advisor Michael Gioioso provided tenant advisory services in the transaction.
Dobbin Center Plaza is a 13,000 square foot center situated at the intersection of MD Route 175 and Dobbin Road in Howard County, Maryland and is owned and managed by Rockville-based Berman Enterprises. Surrounding retailers include Target, Dick's Sporting Goods, Columbia Ale House, Qdoba, Pei Wei, and more.
"Columbia is a perfect fit for Primo Hoagies' offerings. People are known to go out of their way for these sandwiches, they really provide a great product," said Gioioso.
Originally founded in South Philadelphia, Primo Hoagies has grown to more than 100 locations throughout Pennsylvania, Delaware, New Jersey, Maryland, South Carolina, Virginia, and Florida.Their success can be attributed to the combination of quality, consistency, and originality. Primo Hoagies offers patrons a large, diverse menu featuring specialty hoagies that are always made to order using only the finest Thumann's Gourmet Quality Meats and Cheeses. Primo Hoagies continues to seek expansion opportunities in the Baltimore and Washington Metro areas, ideal store sizes range from 1,500 – 2,000 square feet.
For more information on Primo Hoagies, please visit www.primohoagies.com. For tenant advisory services, please contact Mike Gioioso of MacKenzie Retail, LLC at 410.494.4866 or mgioioso@mackenziecommercial.com.
###
MacKenzie Ventures, LLC (MacKenzie) possesses the multi-disciplined team necessary to excel in Maryland's corporate real estate community. Comprising seven firms, MacKenzie provides clients a competitive, full service platform of offerings in leasing, sales, investment sales, tenant and landlord advisory services, corporate and business consulting, commercial and residential development, general construction, property and asset management, debt and equity capital placement, and market research.With more than 150 employees and offices in Annapolis, Baltimore, Bel Air, Columbia, and Lutherville, Maryland, MacKenzie is one of the largest full service commercial real estate firms in the Mid-Atlantic. Please visit www.mackenziecommercial.com for more information.