Hayes Merkert & Adam Nachlas Join MacKenzie's Brokerage Team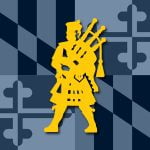 Hayes Merkert & Adam Nachlas Join MacKenzie's Brokerage Team
The MacKenzie Companies are pleased to announce the expansion of their brokerage division, MacKenzie Commercial Real Estate Services, LLC, welcoming industry veterans Hayes Merkert and Adam Nachlas to the firm, both Senior Vice Presidents, along with Real Estate Advisor Maggie Merkert.  This group, along with brokerage's President, Scott Wimbrow, Vice President Dave Sciamarelli, and Real Estate Advisor Bethany Hobbs will be working in the firm's expanded Howard County office strategically located in downtown Columbia, Maryland.  A member of MacKenzie Management Company, LLC will also be present to provide more direct oversight to the firm's property management assignments throughout the Corridor.
"This expansion strategically positions MacKenzie to provide our clients with a heightened level of service and industry expertise throughout the Corridor, expanding further our presence in the region," stated Wimbrow.  "It's an honor to have two individuals of both the personal and professional caliber of Hayes and Adam join the company. Their stellar reputations and vast experience, coupled with Maggie's enthusiasm and drive will no doubt benefit our clients in the Corridor.  I look forward to working with them all and welcome them to the team."
"I am delighted to work with the MacKenzie team and increase their footprint within the Corridor market.  This organization is best in class and will only further our efforts in the market," stated Hayes Merkert.  "I am also looking forward to working with my daughter who is equally excited about this opportunity."
With extensive backgrounds in commercial real estate, Hayes and Adam join MacKenzie from Cushman & Wakefield, specializing in the sale and leasing of office and industrial product throughout the Baltimore Washington Corridor, providing both tenant and landlord advisory services.  Both have a history of representing a wide range of clients spanning numerous industries including government, healthcare, technology, bioscience, and more.  Hayes and Adam are active members of the Society of Industrial & Office Realtors (SIOR) and the communities in which they live and work.  Prior to joining MacKenzie, Maggie worked with Bozzuto Management Company as an assistant property manager representing properties throughout the Baltimore Metropolitan area.  In this role, she established an ideal skillset to include sales and leasing experience, marketing, and customer service.
"I am excited to be part of a strong, local brand such as MacKenzie and look forward to working with their Corridor team," stated Adam Nachlas.
In their roles as Senior Vice Presidents, Hayes and Adam will continue to focus on the sale and leasing of office and industrial space throughout the Baltimore Washington Corridor and work to identify opportunities for the firm.  As a Real Estate Advisor, Maggie will work to generate new leasing prospects, identify market opportunities for represented clients, and support overall business development initiatives.
"Hayes and Adam represent two of the industry's most talented brokers in this region.  It is an honor for all of us at MacKenzie to welcome them to our team," stated Gary Gill, President/CEO of The MacKenzie Companies.  "As the largest, privately owned full service commercial real estate firm in the area, we embrace our corporate mantra, 'We Know Local Matters.' Hayes' and Adam's decision to join us exemplifies they too believe local truly matters."
For more information on MacKenzie's full service offerings, please visit www.mackenziecommercial.com.  To contact Hayes Merkert, Adam Nachlas, or Maggie Merkert, please call 443.573.3200.
###
MacKenzie Ventures, LLC (MacKenzie) possesses the multi-disciplined team necessary to excel in Maryland's corporate real estate community. Comprising seven firms, MacKenzie provides clients a competitive, full service platform of offerings in leasing, sales, investment sales, tenant and landlord advisory services, corporate and business consulting, commercial and residential development, general construction, property and asset management, debt and equity capital placement, and market research.  With more than 225 employees and offices in Annapolis, Baltimore, Bel Air, Columbia, and Lutherville, Maryland, MacKenzie is one of the largest full service commercial real estate firms in the Mid-Atlantic. Please visit www.mackenziecommercial.com for more information.