Kenwood Management Purchases White Marsh Building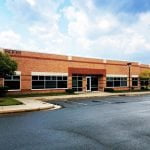 Bethesda-based real estate investment and operating company Kenwood Management Company ("Kenwood") and its investment partner, Avanti Capital, have completed the purchase of 8098 Sandpiper Drive in White Marsh, Baltimore County, Maryland.  Consisting of 48,000 square feet, the single-story office building is known as McLean Ridge IV.  This purchase represents Kenwood's second acquisition in the Baltimore County market.  MacKenzie is pleased to announce that the team of Joe Bradley, Meghan Roy, Matt Mueller, and Henson Ford will be representing Kenwood in the leasing of this building.  This team also currently represents Kenwood's 131,000 square foot Tyler Ridge Portfolio, also located in White Marsh.
"Since entering the White Marsh market two years ago, we have been very thrilled with the consistent market activity; our Tyler Ridge portfolio is currently 95% occupied," stated Bill Singer, Principal of Kenwood Management Company.  "McLean Ridge's availability provides opportunity for a variety of businesses, from individual users to single-tenants looking for a larger market presence. We are excited to expand our footprint in this market, building upon our established tenant relationships, and look forward to our continued partnership with MacKenzie."
McLean Ridge IV can accommodate users starting at 1,500 square feet, offering suites ranging in size that have efficient floor plans and individual suite entrances.  The building is convenient to I-95, I-695, Route 40, and Route 7 (Philadelphia Road) and surrounded by numerous amenities including White Marsh Mall, The Avenue, Notthingham Commons, and much more.  The building is also situated across from a proposed mixed-use/residential project site.
"The attraction of the White Marsh market continues to hold strong for office users spanning multiple industries, I am confident this building will attract a healthy tenant mix," stated Meghan Roy.  "Our team is excited to continue our representation of Kenwood Management."
For more information on McLean Ridge IV, please visit www.mackenziecommercial.com.  Leasing inquiries please contact Meghan Roy at 410.494.4846 or mroy@mackenziecommercial.com, or Joe Bradley at 410.494.4892 or jbradley@mackenziecommercial.com.  For more information on Kenwood Management, please visit www.kenwoodmgt.com.
###
Founded in 1997, Kenwood has acquired over 1.2 million square feet of office and industrial space and continues to seek quality assets throughout the Baltimore and Washington Metropolitan markets.  Kenwood is recognized as a leader in their marketplace, known for providing effective and efficient management services and operating their portfolio with a focused perspective while emphasizing tenant satisfaction.  Kenwood's goal is to grow a long-term, value-oriented portfolio for its investors.
MacKenzie Ventures, LLC (MacKenzie) possesses the multi-disciplined team necessary to excel in Maryland's corporate real estate community. Comprising seven firms, MacKenzie provides clients a competitive, full service platform of offerings in leasing, sales, investment sales, tenant and landlord advisory services, corporate and business consulting, commercial and residential development, general construction, property and asset management, debt and equity capital placement, and market research.  With more than 225 employees and offices in Annapolis, Baltimore, Bel Air, Columbia, and Lutherville, Maryland, MacKenzie is one of the largest full service commercial real estate firms in the Mid-Atlantic. Please visit www.mackenziecommercial.com for more information.