Michael Bradley Joins MacKenzie as President of Investment Group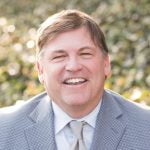 The MacKenzie Companies are honored to announce that Michael Bradley has joined the organization and will head the firm's newly established division, MacKenzie Investment Group, LLC, as President.  Bradley will also be a board member of MacKenzie Ventures, the firm's holding company.
Prior to joining MacKenzie, Bradley spent the majority of his career as the Chief Investment Officer of Connecticut-based real estate investment firm, Greenfield Partners.  His responsibilities included identification, capitalization, structuring, acquisition, and development of various hard asset opportunities throughout North America.  He was also responsible for the general management of the acquisition and asset management teams. During his tenure with Greenfield, Bradley invested approximately $4 billion in equity capital comprising more than $8 billion in asset value with a heavy focus on industrial, multi-family, office, and land opportunities.
"We are very excited to welcome Mike to the MacKenzie Team," stated Gary Gill, President and CEO of MacKenzie Ventures, LLC.  "Mike's extensive background, experience, and exceptional expertise in identifying income-producing opportunities will bring additional value to The MacKenzie Companies and our clients."
As President of MacKenzie Investment Group, Bradley will lead our group's investment program through a combination of development and acquisitions of income-producing properties spanning the East Coast with a focus on strong value-add opportunities.
"I am excited to be working with a seasoned team of professionals, expanding upon this unique and vertically integrated full-service real estate organization," Bradley adds.  "We will be actively looking for deals as we look at a long-term investment strategy for the team and their clients."
For more information on MacKenzie's full-service platform, please visit www.mackenziecommercial.com.  For more information or to contact Mike Bradley, please click here.
###
MacKenzie Ventures, LLC (MacKenzie) possesses the multi-disciplined team necessary to excel in Maryland's corporate real estate community. Comprising seven firms, MacKenzie provides clients a competitive, full service platform of offerings in leasing, sales, investment sales, tenant and landlord advisory services, corporate and business consulting, commercial and residential development, general construction, property and asset management, debt and equity capital placement, and market research.  With more than 225 employees and offices in Annapolis, Baltimore, Bel Air, Columbia, and Lutherville, Maryland, MacKenzie is one of the largest full service commercial real estate firms in the Mid-Atlantic. Please visit www.mackenziecommercial.com for more information.