MacKenzie Welcomes Owen Rouse, Jr.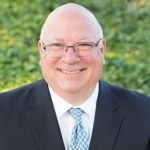 The MacKenzie Companies are proud to welcome Owen Rouse, Jr. to their firm as Vice President of Investment Sales.  Owen will be leading the firm's investment sales team which specializes in the third-party acquisition and disposition of commercial real estate assets in the State of Maryland and surrounding region, and advises clients on investments strategies, value maximization, and stabilization.  Owen will be working out of the firm's headquarter location in Lutherville, Maryland.
Rouse's career in commercial real estate spans decades and cycles and has covered acquisition, disposition, lending, construction, appraisal, asset and portfolio management, and debt restructuring with a broad range of institutional clients.  His experience spans the major property groups: office, retail, industrial, multifamily, and hospitality and includes over $900 million in both acquisition/dispositions.  His presence in the regional commercial real estate community over three plus decades has resulted in deep relationships across multiple industries.
"Keen market knowledge and strong market presence, as well as the ability to benefit from a full-service platform of other real estate services which MacKenzie provides are the keys to success in investment sales," stated Scott Wimbrow, President of MacKenzie Commercial Real Estate Services, LLC, the firm's brokerage division. "Owen's experience and knowledge of the market, coupled with his respected reputation within the industry are attributes that will further enhance MacKenzie's services, providing our clients with additional market opportunities."
Prior to joining MacKenzie, Rouse was affiliated with Manekin, LLC of Columbia, MD. He was recruited in 1995 to unwind Manekin's position in institutional joint ventures which ultimately gave rise to a boutique investment sales platform. As Director of Manekin's Investment Services practice, Rouse represented clients in the purchase and sale of investment real estate, site selection and assemblage, underwriting, and structuring transactions. Rouse then assumed the position of Director of Brokerage overseeing 22 brokers across three offices. He finally shifted his role with Manekin to Capital Markets, identifying and structuring potential projects – and the venture partners to fund them – as well as playing an active role in the strategy and direction of the firm. Rouse is active with area nonprofits including the Advisory Council for Stevenson University where he is currently serving as President; and, Habitat for Humanity of the Chesapeake.  He has also served as President of CORFAC International, a national/global network of commercial real estate services organizations and former President of the local chapter of National Association of Office and Industrial Properties.
"I am excited to join the MacKenzie team," stated Rouse.  "Real estate has evolved into a multi-disciplinary team sport, and MacKenzie contains the 'best-in-class' elements necessary for success."
A Baltimore native, Rouse is a graduate of Calvert Hall College, holds a bachelor's degree from McDaniel College (formerly Western Maryland College), and an MBA from the Sellinger School of Business at Loyola University in Maryland. He has also lectured at the Berman School of Real Estate at Johns Hopkins University.
For more information on MacKenzie, please visit www.mackenziecommercial.com.
MacKenzie Ventures, LLC (MacKenzie) possesses the multi-disciplined team necessary to excel in Maryland's corporate real estate community. Comprising seven firms, MacKenzie provides clients a competitive, full service platform of offerings in leasing, sales, investment sales, tenant and landlord advisory services, corporate and business consulting, commercial and residential development, general construction, property and asset management, debt and equity capital placement, and market research.  With more than 225 employees and offices in Annapolis, Baltimore, Bel Air, Columbia, and Lutherville, Maryland, MacKenzie is one of the largest full service commercial real estate firms in the Mid-Atlantic. Please visit www.mackenziecommercial.com for more information.