MacKenzie Welcomes Christine Dorr, Research Analyst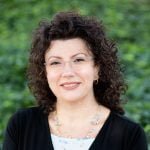 MacKenzie Commercial Real Estate Services, LLC is pleased to welcome Christine Dorr, Research Analyst, to the brokerage division, bringing more than 20 years' industry experience to the team. Working from the firm's downtown Baltimore location, Christine will lead efforts for establishing and maintaining market research initiatives that further enhance the firm's competitive advantage and reputation as a leader within Maryland's commercial real estate industry.
Prior to joining MacKenzie, Christine worked as a Certified Research Analyst for Costar Group, a provider of information, analytics, and marketing services to the commercial property industry, for nearly 11 years. During that time, Christine coordinated special projects working in quality assurance and team leader positions; managed research portfolios with yearly revenue in excess of $2 million and over 2,000 commercial real estate properties; advised and contributed to the development of market and submarket report narratives; and, screened, interviewed, and mentored new analysts. Her professional background also includes positions with a property management firm and working within the banking industry.
"During a time when market intel and data are more important than ever, we are excited to welcome Christine to our team and look forward to working with her" stated Scott Wimbrow, President of MacKenzie Commercial Real Estate Services, LLC. "Her strong professional background will add another layer of expertise to our full-service offerings."
At MacKenzie, Christine's primary responsibilities will include tracking and analyzing all aspects of the commercial real estate industry throughout the Baltimore Metropolitan Area and surrounding region. She will leverage this knowledge and expertise to provide strategic market analysis and insight, and support business development initiatives, client advisory, and marketing, leasing, and sales deliverables. Christine will work closely with the marketing team, MacKenzie's GIS division, and individual agents daily.
Christine can be reached directly at cdorr@mackenziecommercial.com. For more information on MacKenzie's full-service platform, please visit www.mackenziecommercial.com.
###
MacKenzie Ventures, LLC (MacKenzie) possesses the multi-disciplined team necessary to excel in Maryland's corporate real estate community. Comprising seven firms, MacKenzie provides clients a competitive, full service platform of offerings in leasing, sales, investment sales, tenant and landlord advisory services, corporate and business consulting, commercial development, general construction, property and asset management, multifamily property management, debt and equity capital placement, and GIS/Data Analytics.  With more than 225 employees and offices in Annapolis, Baltimore, Bel Air, Columbia, and Lutherville, Maryland, MacKenzie is one of the largest full service commercial real estate firms in the Mid-Atlantic. Please visit www.mackenziecommercial.com for more information.