Tools of the Smart Investor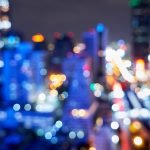 Individual real estate investors arrive on the investment field for several reasons—their primary line of business, to augment their day-to-day profession, or sometimes, by inheritance. In any case, the tools of the successful investor emerge through relationship-based knowledge from trusted professionals; they have a preassembled "kitchen cabinet" team with well-versed skill sets that are managed and deployed by the successful investor who realizes the value of tested professionalism. MacKenzie's Vice President of Investment Sales, Owen Rouse, dives into the tools below that can make the average investor, successful.
Micro-Market Surveillance
Smart investors rely on multisource market intel tempered by those who truly know the anomalies in the data. Sales and leasing brokers who "tell, not sell," spy opportunities and outliers that are not visible to their peers, synthesize information, and can assist in real-time decision making are invaluable. Brokers have their "fastballs" where they know what they know, and great ones have the desire and ability to team up as needed.
Due Diligence Team Assembled in Advance
Transactional friction can be lessened by the well-oiled gears of a real team, one that is assembled thoughtfully and aware of their respective roles. Legal, title, survey and engineering can all be on deck. Those providing the property condition assessment should be interviewed and vetted by reputation. The services of a mortgage broker whose job it is to find the "outlier" lender with the best terms cannot be underestimated, particularly when a 10-basis point difference in rate covers their fee.
Management—Early and Often
The role of the modern property manager has shifted from the overburdened manager of property vendors to a credentialed, forward-looking, asset-savvy professional that is supported internally by their own team of property accounting and lease administration. With a first appearance drafting off the Property Condition Report, sturdy property management at the early stage of a transaction sets the table for owner expectations and the future performance of the asset. "Good-better-best" solutions are the norm, and combined with accountable vendor vetting (and timely payment), they are the modus operandi of best-in-class managers.
Reporting Fluency—Property and Partnership
Savvy investors may now rely on timely, functional reporting delivered through appropriate software packages; and, deeply nested limited partners can receive the same robust reporting. A reliable accounting trail that surfaces upon the exit from ownership of a property removes buyer uncertainty and thus supports stronger pricing for the asset.
The MacKenzie Companies—Your "Kitchen Cabinet" Team
The MacKenzie Companies' competitive, full-service commercial real estate platform provides investors with the required foundation for sound investments. With trusted advisor reputation sprinkled throughout the region, and well-established connections and partnerships to finish out the loaded kitchen cabinet of resources, we can better prime our clients for sound business investments. Contact our investment sales team at the MacKenzie Companies today—we know local matters and we are proud to serve the Mid-Atlantic region with offices in Baltimore City, Baltimore County, Harford County, Howard County, and Annapolis.