MacKenzie Promotes Tom Mottley to Principal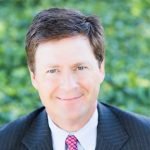 MacKenzie Ventures, LLC, the holding company of The Mackenzie Companies, is proud to announce that Tom Mottley has been named a Principal and is now Senior Vice President/Principal.
With more than 20 years' experience, Tom has been a member of MacKenzie's brokerage team since 2014.  Tom's focus includes the sale and leasing of commercial assets, tenant advisory, and consulting for local and regional tenants and landlords throughout the Harford and Cecil County, Maryland markets. During his tenure with MacKenzie, he has represented a diverse group of clients including Drayer Physical Therapy, KinderCare Learning Center, Verizon Wireless, Ward Properties, and Spartan Surfaces among others. Since joining MacKenzie, he has completed transactions in excess of 2.54 million square feet and valued at over $204 million. A resident of Harford County, Tom is an active member in the community both personally and professionally, including a Board of Directors position with the Harford County YMCA, an active role with the county's Parks and Recreation Advisory Board, and is a member of the M&T Bank Northeast Mid-Atlantic Advisory Council.
"Tom has proven to be a true leader in our industry. He is a trusted advisor among his clients and a valuable member of our team," stated Scott Wimbrow, President of MacKenzie Commercial Real Estate Services, LLC.  "We are extremely proud of Tom's accomplishments within our industry and his contributions to the growth and image of our firm."
As a Senior Vice President/Principal, Tom will provide leadership to members of MacKenzie's brokerage division and work to build the firm's presence in the market, maintaining and promoting the MacKenzie brand.  He will continue to provide his clients the superior advisory services that have earned him this new recognition.
"Tom demonstrates MacKenzie's commitment to superior service and has proven to have the vision necessary to build upon MacKenzie's more than 50 years of success," stated Gary T. Gill, President of MacKenzie Ventures. "I congratulate him on his achievements and look forward to his continued contributions to our firm as he takes on this expanded role."
"I'm honored that MacKenzie has recognized my work and look forward to taking an active role in contributing to the business strategy of the firm and building both our clients' and firm's brands in the market," stated Mottley.
For more information on Tom Mottley and MacKenzie's full-service offerings, visit www.mackenziecommercial.com.
###
MacKenzie Ventures, LLC (MacKenzie) possesses the multi-disciplined team necessary to excel in Maryland's corporate real estate community. Comprising seven firms, MacKenzie provides clients a competitive, full service platform of offerings in leasing, sales, investment sales, tenant and landlord advisory services, corporate and business consulting, commercial development, general construction, property and asset management, multifamily property management, debt and equity capital placement, and GIS/Data Analytics.  With more than 225 employees and offices in Annapolis, Baltimore, Bel Air, Columbia, and Lutherville, Maryland, MacKenzie is one of the largest full service commercial real estate firms in the Mid-Atlantic. Please visit www.mackenziecommercial.com for more information.