MacKenzie Contracting Celebrates Women in Construction Week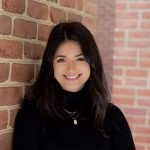 Women in Construction Week takes place from March 6th to March 12th with the goal to raise awareness around the lack of representation of women in construction and to highlight all the great initiatives of women in the industry. This week celebrates the history of women in construction, along with how they have overcome adversity throughout the years. 
While the industry has been predominantly made up of men, women are beginning to play a growing role in leadership capacities. At MacKenzie Contracting, for example, 10 out of our 31 total employees are women—over 30%.
This ratio is far ahead of the industry average of only 10.9%, a disparity that the industry has seen historically. Autumn Hill, Business Development & Marketing Manager, started her career with MacKenzie Contracting in late 2020 and expresses the importance of representation in the construction industry.
"Representation is important in the workplace because it encourages those who have traditionally not been a part of the construction industry to take on job opportunities that they normally would not pursue due to their gender," Autumn notes regarding the necessity of closing the gender gap in the industry.
In more ways than one, MacKenzie Contracting is actively working to make a change in the industry. In addition to the above-average percentage of women on the team, many hold leadership positions such as Project Manager, Project Coordinator, and Controller. The firm provides a platform for women to take on important roles in the construction field, all the while providing training, mentorship, and other opportunities for advancement.
Ultimately, the fulfillment one can get from working in the energetic, dynamic, and fast-paced construction industry should not be reserved solely for men. There is plenty of room for women in construction to provide new perspectives and mentorship in a rapidly changing industry. Women working in construction can serve as inspiration for other young women interested in pursuing a career in the industry, a highly competitive industry that consistently provides stable jobs compared to many other fields.
"MacKenzie Contracting has provided me with the opportunity to be a part of an industry that I thought was off-limits to women growing up," Autumn expressed regarding her personal experience working with the firm, "It is exciting to work for a company that is truly interested in our growth."
About MacKenzie Contracting
MacKenzie Contracting Company, LLC, established in 1988, is an award-winning, full-service general contracting and construction management firm offering a full range of pre-construction, general contracting, ground-up construction, renovations, and project management assistance for our clients. Emphasizing control over schedule, safety, and quality, our primary goal is to deliver the highest standard of craftsmanship in the most cost-effective way possible by delivering on time and within budget. Large enough to manage any size job, yet small enough to provide personalized attention, MacKenzie Contracting offers more than 300 years of combined experience, making our skilled project managers and superintendents a rare asset in today's market.
To learn more about MacKenzie Contracting and the strides we are making in closing opportunity gaps for women in the industry, visit our website.