Despite Rising Interest Rate Environment, MacKenzie Capital Sees Strong Financing Activity for Balance of 2022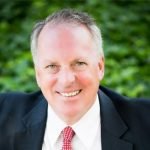 "After operating with historically-low rates for a prolonged period, we are reverting to a more normalized world, and investors need to be reminded that rates remain attractive," explains John Black, President        
Although the refinancing of real estate projects has likely passed its peak, MacKenzie Capital, LLC predicts robust financing activity for the balance of 2022 despite the prospect of rising interest rates, with a focus shifting to value-add and adaptive reuse assets. Further fueling the market in the near-term is the continuing shift among financial institutions and investors to the real estate sector, because of its historically-proven hedge against escalating inflation. MacKenzie Capital is the real estate financing operating division of The MacKenzie Companies.
"The last several years has seen unprecedented refinancing and acquisition activity based on historically-low interest rates and investor's search for yield. We now see evidence of a reduction in investment sales," explained John Black, President of MacKenzie Capital. "But we see this volume being replaced by a variety of different asset classes and accompanying development pivots as companies search for the highest possible yield for its investors. This will be led by the value-add and adaptive reuse sector, hospitality developments and also troubled commercial real estate assets that have not completely recovered from the pandemic."
Using the 10-Year Treasury Rate as a guide, Black explains that investors need to be reminded that the current interest rate environment remains extremely attractive, despite the prospect for further increases throughout the year. "With current long-term fixed rates trending in the low 4.0% – 5.5% range, we are reverting to a more normalized world and investors need to adjust their mentality and expectations, and possibly take a glimpse back to the 1990s for perspective," Black said. "What's old is now new again and, if investors simply take the time to step back and reflect on the current conditions, they would realize how much opportunity awaits them. Especially for those professionals under the age of 40, it is important to appreciate how low rates continue to be."
Black suspects "there will be a growing disconnect between buyers and sellers about appropriate cap rates and value," which is further depressing investment sales, combined with "unknowns about the future direction of cap rates." Utilizing a long-term investment approach and adjustment to the "new normal," Black reiterates that there are plentiful opportunities among all asset classes.
"Being 'an old school band of investment guy,' I have learned that when the mortgage constant makes up roughly 70% of the capital stack – and interest rates rise – capitalization rates will follow," Black said. "The governor on this correlation is the total volume of capital looking for real estate investment positions. The competition for superior risk-adjusted returns in commercial investments will lessen the impact of rising cap rates. Most owners took advantage of historic low rates and extended debt maturities so there exists no pressure to sell.
"We are following our clients to the southeast section of the United States, as well as Maryland's Eastern Shore with value-add and adaptative reuse projects remaining front and center. We are, no doubt, operating in an interesting time that with rapidly-changing conditions but we remain in a good place and expect a robust second-half of 2022," Black concluded.
MacKenzie Capital, LLC is the real estate financing arm of The MacKenzie Companies, which operates six full-service divisions addressing all real estate asset classes including MacKenzie Commercial Real Estate Services, LLC, MacKenzie Management Company, LLC, MacKenzie Contracting Company, LLC, MacKenzie Investment Group and Datastory. The company provides customized real estate solutions for institutional owners, investors, private companies and individuals. For additional information, visit www.mackenziecommercial.com