MacKenzie Contracting Promotes Autumn Hill to Vice President, Business Development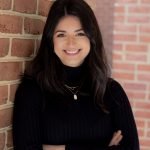 MacKenzie Contracting Company, a full-service general contracting company based in Lutherville, Maryland, and part of The MacKenzie Companies, has announced the promotion of Autumn Hill to Vice President, Business Development. Formerly Business Development and Marketing Manager, Hill joined the company in 2020.
In her continuing role with the company, Hill will manage the day-to-day business development functions with a goal of winning new construction projects. Her responsibilities include forming new and strengthening existing relationships with companies, institutions, and agencies in need of construction contracting services, responding to, and submitting request for proposals, developing presentations, and executing external marketing strategies and an overall business development plan. Hill will also network and establish lines of communication with entities involved in the award of new construction projects including architects, engineers, commercial real estate brokerage professionals and other related audiences.
Hill began her MacKenzie career as a marketing specialist for MacKenzie Commercial Real Estate Services in 2016, before transitioning to the contracting division and has nearly nine years of overall marketing communication and business experience. She earned a Bachelor of Science degree in Business Administration, with a concentration in Marketing from Towson University.
"Autumn is an integral member of our team, and contributed greatly to our largest construction backlog in the history of the company, with overall construction volume to increase approximately 45 percent this year," stated Marty Copsey, President/COO & Principal of the 35-person group which is celebrating its 35-year anniversary in 2023. "Autumn is extremely strategic and creative in her approach to business development, a self-starter who recognizes opportunities and a professional who consistently leverages the experience and knowledge of our team to win new contracts. This promotion reflects the high degree of confidence we have in her ability to succeed.
MacKenzie Contracting Company is the construction arm of The MacKenzie Companies, which operates six full-service divisions addressing all real estate asset classes including MacKenzie Commercial Real Estate Services, LLC, MacKenzie Management Company, LLC, MacKenzie Capital, LLC, MacKenzie Investment Group, LLC and MacKenzie Multifamily Management, LLC. The company provides customized real estate solutions for institutional owners, investors, private companies, and individuals. For additional information, visit www.mackenziecontracting.com