Kenwood Management Company Purchases 131,000 SF in White Marsh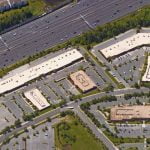 Bethesda-based real estate investment and operating company Kenwood Management Company ("Kenwood") and its investment partner, Avanti Capital, have completed the purchase of a five building office portfolio in White Marsh, Baltimore County, Maryland from Corporate Office Property Trust (COPT).  Originally developed by Nottingham and known as Tyler Ridge, the buildings included are 8007, 8013, 8015, 8019, and 8023 Corporate Drive and total approximately 131,000 square feet.  This purchase represents Kenwood's entry into the Baltimore County market.  MacKenzie is pleased to announce that the team of Joe Bradley, Meghan Roy, Matt Mueller, and Henson Ford will be representing Kenwood in the leasing of the buildings.
"We were attracted to these buildings because of the incredible location at I-695 and I-95 and adjacent to the great retail stores and restaurants at The Avenue at White Marsh," stated Bill Singer, Principal of Kenwood Management Company.  "White Marsh has been experiencing a renaissance with new shopping centers, medical facilities, and entertainment.  These properties offer a timeless brick design and very versatile spaces featuring direct access to each suite from the parking lot.  COPT did a terrific job maintaining these properties and we hope to build on those results.  We look forward to developing long-lasting relationships with tenants in this market and to working with the MacKenzie team to lease the remaining availabilities."
Built between 1990 and 1995, the buildings are single-story, Class B+ offerings situated in the heart of the bustling White Marsh Town Center, conveniently positioned to Route 43 and I-95 providing major market access to tenants and visitors.  The building suites are designed to provide their own separate entrance and provide tenants on-grade loading on the rear side of the buildings.  8013 and 8015 Corporate Drive are currently 100% leased; remaining buildings can accommodate users needing 2,600 to 9,700 square feet.  Current notable tenants include Verizon, MedStar, Fresenius Medical Care, and Ryan Homes.
Founded in 1997, Kenwood has acquired over 1.2 million square feet of office and industrial space and continues to seek quality assets throughout the Baltimore and Washington Metropolitan markets.  Kenwood is recognized as a leader in their marketplace, known for providing effective and efficient management services and operating their portfolio with a focused perspective while emphasizing tenant satisfaction.  Kenwood's goal is to grow a long-term, value-oriented portfolio for its investors.
"The White Marsh market continues to build in strength, attracting consistent interest specifically from mid-size users, as evident in its decreasing vacancy rate, down nearly 2.5% since this same time last year," stated Meghan Roy.  "Kenwood is a well-respected firm and I am confident the project, as well as the general White Marsh market, will benefit from their presence.  We are excited for the opportunity to represent their interests and welcome them to this market."
For more information on Kenwood Management, please visit www.kenwoodmgt.com.  For information on availabilities at Tyler Ridge, visit www.mackenziecommercial.com or contact Meghan Roy at 410.494.4846 or mroy@mackenziecommercial.com, or Joe Bradley at 410.494.4892 or jbradley@mackenziecommercial.com.
###
MacKenzie Ventures, LLC (MacKenzie) possesses the multi-disciplined team necessary to excel in Maryland's corporate real estate community. Comprising seven firms, MacKenzie provides clients a competitive, full service platform of offerings in leasing, sales, investment sales, tenant and landlord advisory services, corporate and business consulting, commercial and residential development, general construction, property and asset management, debt and equity capital placement, and market research.  With more than 150 employees and offices in Annapolis, Baltimore, Bel Air, Columbia, and Lutherville, Maryland, MacKenzie is one of the largest full service commercial real estate firms in the Mid-Atlantic. Please visit www.mackenziecommercial.com for more information.