MacKenzie Closes Off-Market Deal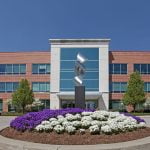 MacKenzie Commercial Real Estate Services, LLC is pleased to announce the recent sale of 20 Wight Avenue, a 77,000 square foot, Class A office building in Hunt Valley, Maryland.  HMS Insurance Associates, Inc. (HMS), one of the largest full-service independent insurance agencies in the US, and current tenant in the building, purchased the asset from Greenfield Partners.  MacKenzie Senior Vice President/Principals Bill Whitty and Joe Bradley represented HMS in the transaction.  Greenfield Partners was represented by Dan Calihan of Newmark Grubb Knight Frank.
With a growing footprint in the area, HMS executives were in search of an opportunity that would allow them to maintain their roots and position them for continued growth.  MacKenzie was able to present multiple off-market opportunities for consideration to HMS.  The opportunity to remain at 20 Wight Avenue and own the real estate was the ideal scenario.
"We have a longstanding relationship with Bill Whitty and Joe Bradley of MacKenzie and their full service approach is second to none in today's market, truly an asset," stated Gary Berger, President and CEO of HMS.  "20 Wight is one of the finest properties in Hunt Valley.  Owning the asset allows us to control our destiny, plus it allows us to retain our staff and attract new employees.  We are excited about our purchase and look forward to continued growth."
The MacKenzie team will continue to represent HMS for leasing and property management.  The property is centrally located in the amenity-rich Hunt Valley market; minutes from the bustling Hunt Valley Towne Centre and numerous offerings along the York Road Corridor. 20 Wight Avenue provides tenants a location that has it all.
"It has been a pleasure working with HMS.  We look forward to continuing our partnership and congratulate them on their purchase," stated Joe Bradley.
For more information on HMS, please visit their website, www.hmsia.com.  For 20 Wight Avenue leasing inquiries contact Joe Bradley at 410-494-4892 or jbradley@mackenziecommercial.com, or Bill Whitty at 410-494-4862 or bwhitty@mackenziecommercial.com.
MacKenzie Ventures, LLC (MacKenzie) possesses the multi-disciplined team necessary to excel in Maryland's corporate real estate community. Comprising seven firms, MacKenzie provides clients a competitive, full service platform of offerings in leasing, sales, investment sales, tenant and landlord advisory services, corporate and business consulting, commercial and residential development, general construction, property and asset management, debt and equity capital placement, and market research.  With more than 150 employees and offices in Annapolis, Baltimore, Bel Air, Columbia, and Lutherville, Maryland, MacKenzie is one of the largest full service commercial real estate firms in the Mid-Atlantic. Please visit www.mackenziecommercial.com for more information.