MacKenzie Management Welcomes Marie Gerwig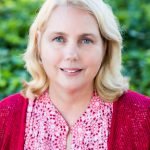 MacKenzie Management Company, LLC, the property management arm of MacKenzie Ventures, is proud to announce the addition of Marie Gerwig as Vice President.  A veteran of Baltimore's real estate community, Marie will provide leadership with an emphasis on mentoring and promoting industry best practices for the organization, support business development initiatives with a focus on investment objectives and client services, and oversee a portfolio of diverse property types and ownership groups.
"We are thrilled to have Marie join our team," stated Brendan Gill, President of MacKenzie Management Company, LLC.  "Her broad range of experience, comprehensive knowledge base, and phenomenal reputation throughout the market will support our continued efforts to grow our service lines and offerings to our clients."
Specializing in REIT, institutional, and medical client relations including ambulatory care and regulated medical space, Marie brings more than 30 years' experience to the MacKenzie team.  Prior to joining MacKenzie, Marie worked with JLL as Senior Vice President of Property Management where she was responsible for business development and oversight of the firm's Baltimore market office portfolio.  She has also worked extensively for Manekin, LLC and Colliers International holding similar roles.
In addition to the responsibilities noted above, as Vice President, Marie will be responsible for facilitating open communication between owners and tenants, working to maintain and increase the value of the clients' real estate investments, and ensuring that properties managed accomplish their anticipated revenue goals.  Marie has received RPA Designation through the BOMI Institute and holds NFPA 101 (certified life safety specialist) and JCAHO (Joint Commission on Accreditation of Healthcare Organizations) certificates.
"I am excited to be part of the MacKenzie team," stated Gerwig.  "MacKenzie is well-known throughout the industry for the effectiveness of their full service property management offerings and the company's overall reputation in the market is impeccable.  I look forward to contributing to the firm's success."
For more information on MacKenzie's property management services and team, visit www.mackenziecommercial.com.
###
MacKenzie Ventures, LLC (MacKenzie) possesses the multi-disciplined team necessary to excel in Maryland's corporate real estate community. Comprising seven firms, MacKenzie provides clients a competitive, full service platform of offerings in leasing, sales, investment sales, tenant and landlord advisory services, corporate and business consulting, commercial and residential development, general construction, property and asset management, debt and equity capital placement, and market research.  With more than 225 employees and offices in Annapolis, Baltimore, Bel Air, Columbia, and Lutherville, Maryland, MacKenzie is one of the largest full service commercial real estate firms in the Mid-Atlantic. Please visit www.mackenziecommercial.com for more information.