MacKenzie Capital Secures $52 Million in Financing in Maryland, Virginia, and North Carolina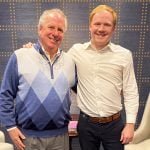 MacKenzie Capital, LLC is pleased to announce they secured nearly $52 million in project financing in Maryland, Virginia, and North Carolina during the 4th Quarter 2019.  Assignments spanned multiple asset classes and included an office building, apartment complex, mixed-use project, boutique hotel, and a soft-branded hotel with marina. Finance activity for the assignments involved acquisition bridge financing, construction/interim financing, and full-amortizing refinancing.  Additional details are as follows:
$18.5 million interim bridge financing of a luxury boutique hotel located in the heart of uptown Charlotte, NC.
$10 million in low leverage, non-recourse, fully-amortizing refinancing of a maturing agency loan for a 500-unit apartment complex located in Anne Arundel County, MD.
$8.8 million construction financing representing 80% of cost for a 50,000 square foot mixed-use office over retail development located in High Point, NC.
$8.5 million refinance of a soft branded hotel with marina located in Chincoteague, VA.­­
$6 million in acquisition bridge financing from a private equity fund with "good news" money for additional lease-up of an 80,000 square foot office building currently approximately 50% leased located in Frederick, MD.
"The commercial real estate capital finance market is as dynamic as we have witnessed in 25 years," stated John Black, President of MacKenzie Capital. "There continues to be a multitude of capital looking at commercial real estate investment as either debt and/or equity. Our team looks forward to an active new year, continuing to help borrowers realize their investment visions and accomplish their goals."
MacKenzie Capital, LLC is a real estate capital advisory firm that commercial real estate owners, developers, and investors rely on for their debt, equity, and project financing needs.  Our creative, hands-on, and client-focused approach to capital advisory ensures that our clients are getting the most effective financing for their project in the current market.  For decades, our team of experienced advisors has successfully arranged financing for small and large projects of all property types throughout the country. MacKenzie Capital is an affiliate of The MacKenzie Companies, one of the Mid-Atlantic's largest independently-owned full-service commercial real estate firms that is based in Baltimore, Maryland.
For more information about MacKenzie Capital, please visit www.mackenziecommercial.com, or contact John Black at jblack@mackenziecommercial.com or 410.494.6652, or Brendan Harman at bharman@mackenziecommercial.com or 410.494.6656.
MacKenzie Ventures, LLC (MacKenzie) possesses the multi-disciplined team necessary to excel in Maryland's corporate real estate community. Comprising seven firms, MacKenzie provides clients a competitive, full service platform of offerings in leasing, sales, investment sales, tenant and landlord advisory services, corporate and business consulting, commercial and residential development, general construction, property and asset management, debt and equity capital placement, and market research.  With more than 150 employees and offices in Annapolis, Baltimore, Bel Air, Columbia, and Lutherville, Maryland, MacKenzie is one of the largest full service commercial real estate firms in the Mid-Atlantic. Please visit www.mackenziecommercial.com for more information.