Assessing First Quarter Market Data of 2021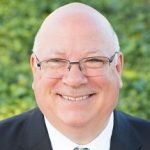 The first quarter of 2021 proved to be an interesting period, wherein industries continued to adapt to market ebbs and flows. It has provided a wealth of market data, which our brokers have used to develop insights and understand trends to give both commercial real estate savants and investors the current industry lowdown.
We recently sat down with Owen Rouse, Vice President of Investment Sales for MacKenzie's Brokerage Division, to discuss the Q1 market trends he closely followed from January 2021 to now and what they mean for the commercial market, property managers and investors alike. Here, we share his outlook on Q1 2021 and what those in the industry can expect in the coming months.
What Commercial Real Estate Trends Did the First Quarter Uncover?
Unlike the earthquake of uncertainty felt at the end of Q1 2020, Rouse notes that 2021's beginning saw steady growth as the world was able to find its footing. In Rouse's words, "The market began its upward climb after the first of the year as business uncertainty began to lift." This was due to the vaccination rollouts, a clear direction from the Federal Reserve, and economic metrics consistently trending in a positive direction.
Specific to the residential sector, Rouse noted that, "the housing market continued to be robust and those elements in its vapor trail, such as home improvements and furniture, enjoyed strong sales. Pent up demand began to release." However, he also notes that construction costs–steel, plywood, 2 x 4's, and the like–have risen enormously over the past year and was tangibly felt by businesses and consumers.
What Property Types Were Most Notably Affected by the Current CRE Environment?
The industrial market, driven by the regional growth in e-commerce and the emergence of true last-mile logistics plays, experienced a very strong quarter. This trend reflects the pattern that the industrial market saw throughout 2020; stay-at-home measures directly expanded the demand for e-commerce manufacturing sites, warehouse storage facilities, and last-mile delivery sites. Industrial absorption figures for the region reached all-time highs.
"Healthcare and biotechnology were the other growth engines of commercial real estate," continued Rouse. It should come as no surprise that COVID-19 rapidly accelerated and expanded the need for increased healthcare facilities, as well as its counterparts like biotech and medical device manufacturing.
What Trends Do You Predict in the Coming Months?
MacKenzie's brokers are looking forward to what there is to come in summer and early fall. Rouse has a few predictions of his own regarding what we can expect in the second quarter and beyond:
Commence the Commutes
"The work-from-home model is entering a new phase as companies winnow their strategies," Rouse states, "a return-to-the-office movement is underway in some companies already." This bodes well for the office market, with the first expected returners being more local and regional-based businesses. The national occupiers, on the other hand, remain more circumspect. Ultimately, the wave of work-from-home mandates found in corporate offices redefined our collective opinions on whether or not remote work is a viable option permanently. We are now seeing other firms eager to get back to shared spaces once vaccinations are fully rolled out.
The Retail Resurgence
The retail market has seen its fair share of ups and downs as consumer shopping and experience had to be reimagined in the pivotal months of COVID-19. But, as the world opens back up again, traditional retail modalities exist on the horizon. Rouse explains, "retail transformation is well underway, as the economic 'snap back' provides fuel for growth and resurgence in certain retail sectors."
What Should Investors Keep in Mind in the Second Quarter?
With April already in our rear view, investors should have already equipped themselves with first quarter findings to determine their investment strategies for the year. Rouse offers a tip of advice for those looking to enter the market: "Federal policy continues to be accommodative, which bodes well for those using leverage. COVID 'discounts' from sellers are not real unless the underlying asset is handicapped in some way."
Rouse continues by saying, "shrewd investors are staying the course and adding to their holdings on a steady basis, remaining mindful of market dynamics and the long-term nature of real estate." Avid commercial real estate investors can learn more about the tricks of the trade in our resource guide.
Stay on Top of the Trends in 2021 with MacKenzie Commercial Real Estate
Market data insights from Q1 typically provide a reliable outlook on how the rest of a year will unravel. The industry trends we predicted at the beginning of 2021 and Rouse's valuable insights can provide investors and those in the market with a deeper understanding of where the commercial real estate market will go in 2021. Interested in learning more about market data? View the first quarter market report in full to gain insight on the condition of commercial real estate within the Baltimore Metropolitan area.
We know local matters and we are proud to serve the Mid-Atlantic region with offices in Baltimore City, Baltimore County, Harford County, Howard County, and Annapolis. To get in touch, contact Mackenzie Commercial Real Estate here or call 410-821-8585.